Camera Lens Mug with Handle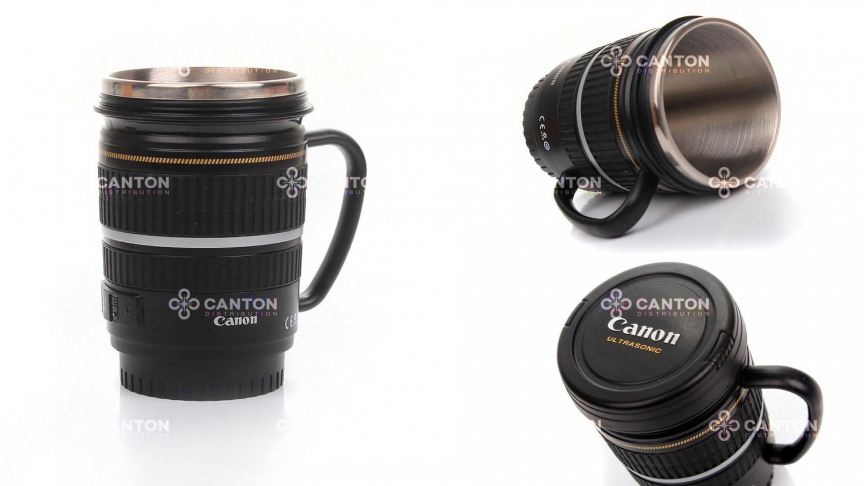 Camera Lens Mug with comfortable Handle
If you think that the camera mug can be given as a gift only to your photographer friends, you should try to give it to your grandparents first. I bet they will be surprised! Joking aside, the camera mug is the first step to the dream. The dream to become a good photographer from the one point, and to make more creativity imagination from another. To say shortly, this gift is very creative and made of good materials, so it can be used with special occasion and without it!
We can manufacture any type of camera mug according to your design layouts. If you have an idea to restore the collection of the best cameras in history in the shape of mugs, please don't hesitate to contact us! We know how to make it in the best way.
The rundown of particular camera mug:
Made with 304 food grade Stainless steel for inner vessel, great detailed Camera lens Mug for any photo geek of photo fan. Comfortable handle shape and great quality plastic we sell in retail by brand Caniam.

Camera Mug Materials: Food Grade Stainless Steel (AISI 304), Food Grade Plastic
Specifications of the Product
Material
Stainless Steel (AISI 304); Food Plastic
Color
Black
Size
110 x 120 x 85 mm
Weight
160 g
Diameter
70 mm
Wholesale Order
Carton Size
35*37*40 cm
Carton Weight
10.4 Kg
Custom Order Details
Individual Package
>1000 pcs