Canon Camera EF 24-70 mm Lens Mug Cup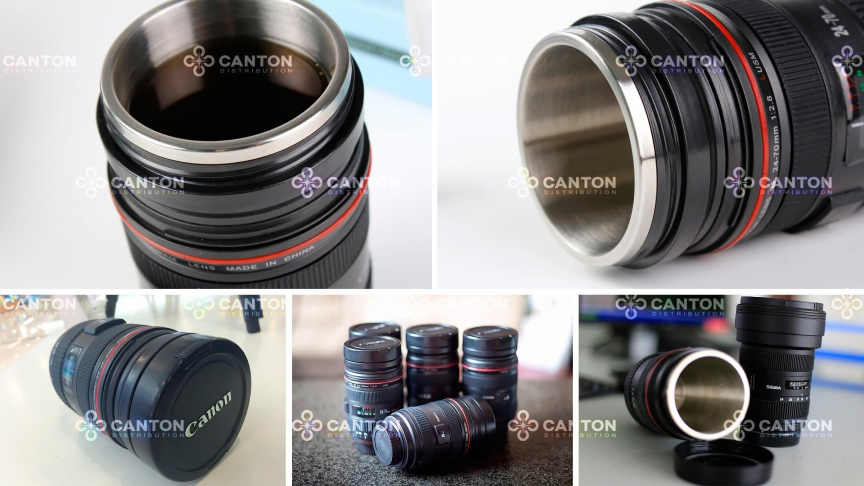 Canon Camera Lens Mug EF 24-70
This unique kind of mug is a Canon camera lens simulation, for fans, for fun and for serious photographers. This mug is shaped as Canon EF 24-70mm f/2.8 lens, in couple with branded fabric case that is very similar to the original lens, sells by brand Caniam. The cup of popular camera became a best seller among the people who love creative things.
For more advertising effect we recommend you to use this type of cups in business like photo studious, photo cafe or as a promo gift for special photo themed events.
If you need another models of lens cups with your company logo on Leica, Nikon, Sigma, Sony, Olympus, etc. - shaped lens bodies, we would be glad to manufacture it by your specification!
Disclaimer: we highly value copyrights, authors rights and trademarks. We will never sell any pirated copies to our clients, all pictures are provided for reference and extension of user's imagination about specific topics or products only.
Specifications of the Product
Material
Stainless Steel (AISI 304); Food Plastic
Color
Black
Size
80 x 55 x 160 mm
Weight
280 g
Capacity
400 ml
Diameter
75 mm
Custom Order Details
Individual Package
>1000 pcs