Extended Camera Lens Mug EF 24-70 Cup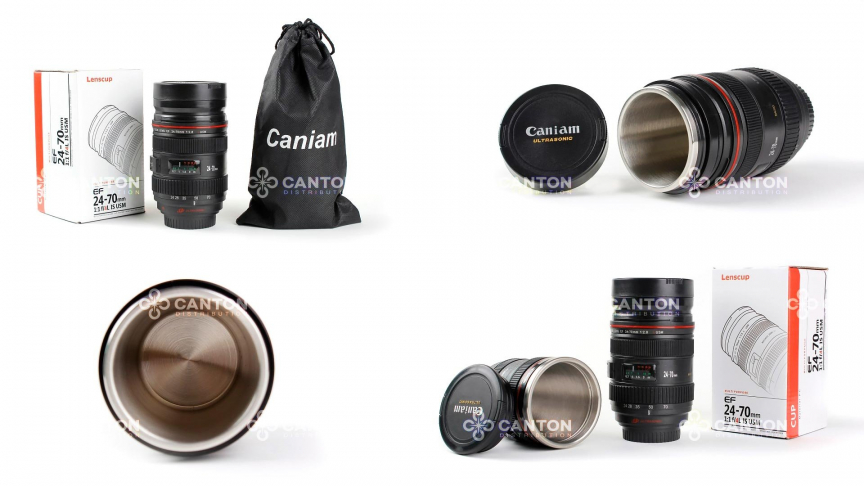 Extended Zoom Camera Lens Mug EF 24-70
This mug looks like a real zoomed camera lens, it can be extended by 2 cm long. We suggest this item for creative people, photographers, advertisers, marketers, artists, designers to mark out their individuality. It's a good promotional gift for real lens manufacturers, as well as for special themed events dedicated to photo arts. For example, these products are good for promos for any camera lens manufacturer, sponsors of photo shows to have such great promotional camera lenses for guests of participants!
Please ask us how to bring this idea to life!
Disclaimer: we highly value copyrights, authors rights and trademarks. We will never sell any pirated copies to our clients, all pictures are provided for reference and extension of user's imagination about specific topics or products only.
Specifications of the Product
Material
Stainless Steel (AISI 304); Food Plastic
Color
Black
Size
80 x 55 x 180 mm
Weight
280 g
Capacity
400 ml
Diameter
75 mm
Custom Order Details
Individual Package
>1000 pcs