Thermos camera mug with drinking lid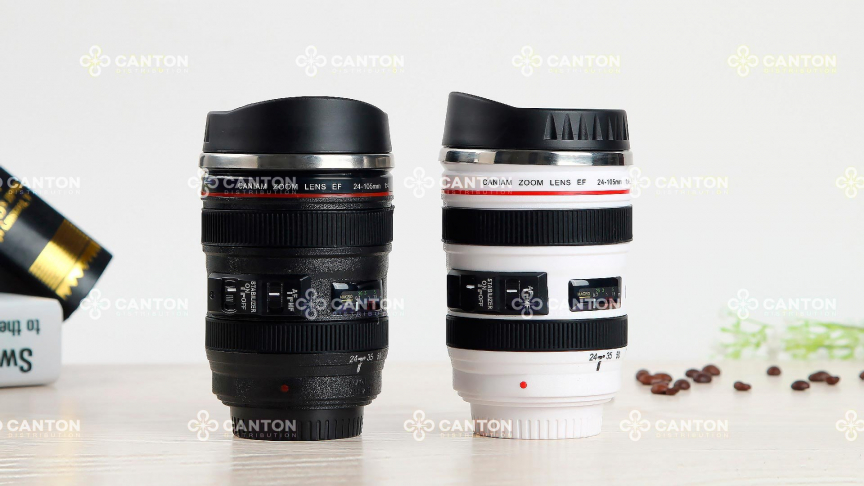 Canon Lens shaped Thermal Travel Mug with drinking Lid EF 24-105
This is the bestseller camera lens shaped mug with optimized capacity and compact size for travel use. Take it anywhere, anytime, any season, because it's made to keep hot temperatures when its cold outside and keep drinks ice cool during heat days. Equipped with spill proof lid with pure silicone seal ring. This amazing coffee travel mug fits most car cup holders. Because inner part of camera thermos mug is made of 304 food safe stainless steel, it will accept beverages directly from brewing machines.
If you need custom colors of this mug, custom logo, anything custom - just click on email below of give us a call for wholesale manufacturing of camera mug in China
Disclaimer: we highly value copyrights, authors rights and trademarks. We will never sell any pirated copies to our clients, all pictures are provided for reference and extension of user's imagination about specific topics or products only.
Specifications of the Product
Material
Stainless Steel (AISI 304); ABS Food Plastic
Color
Black
Size
85 x 85 x 145 mm
Weight
280 g
Capacity
400 ml
Diameter
75 mm
Custom Order Details
Individual Package
>1000 pcs