Circus ceramic mug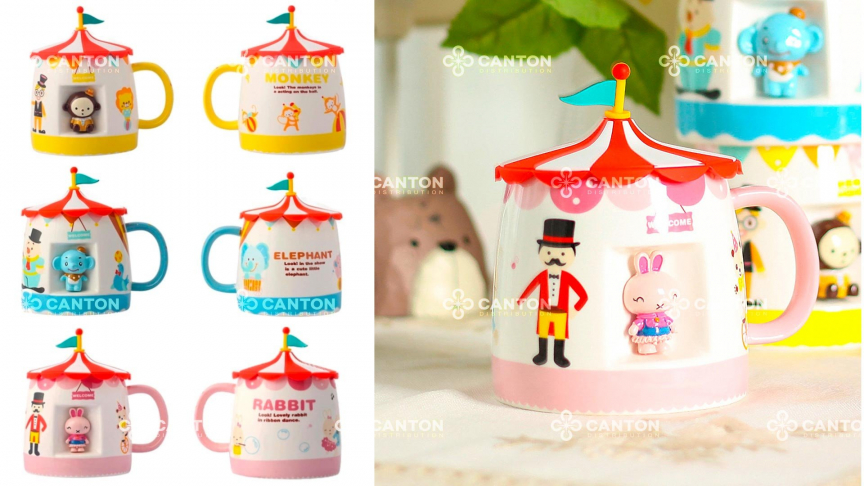 Circus ceramic Mug
What's better to bring from a circus or any theme park? If you'll spend a very good time with children there, need to take something what you will use every day with a good mood! The ceramic cup, shaped like a circus will never let your kids get bored.
Vibrant colors and figurines placed on the cups walls will remind about happy holidays, and recall the animals names in the kids memories, replenishing their stock of words. Animal trainer, lion, monkey, clown, rabbit, elephant … and who is that?
The next character you can create by yourself and send us desired design layouts for the custom manufacturing of new cups and mugs!
Specifications of the Product
Material
Ceramic
Color
Multi Color
Weight
500 g
Capacity
450 ml
Custom Order Details
Individual Package
>1000 pcs
Custom Logo Printing
Yes
Individual Design Manufacturing
Yes