Sport towels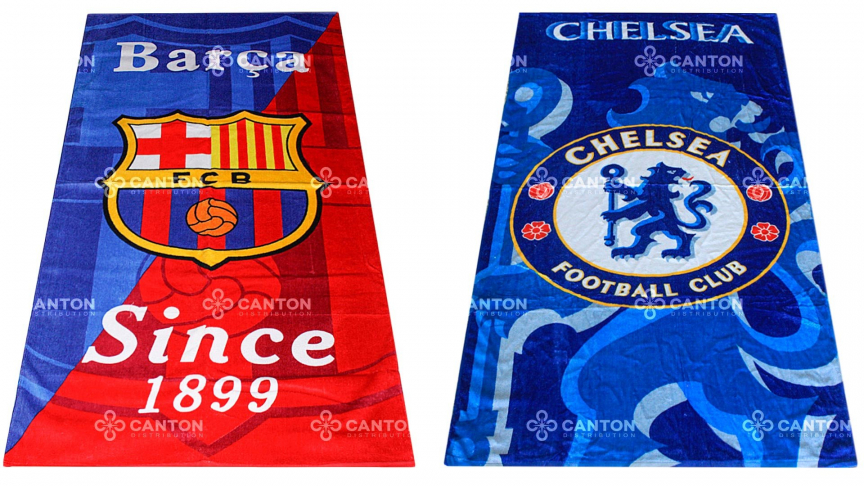 Multicolored beach football club towels with custom logos
The Sports towels printed with the colors and symbols of your favorite sports team will be a good addition to the fan zones of the Olympic games. Manufacture soft and colorful towels for your clients so they will take it everywhere!
Everybody knows how useful towels are in the period of the sports competitions, rock festivals, beach events and open air occasions! So we recommend you to produce towels for fans as the efficient advertising instrument, which your customers would like to keep for a long time.
Here you can by the samples of our products and check the quality of beach towels before the bulk order. We will manufacture any size of the outdoor towels with full colored printing by individual design.
Specifications of the Product
Material
Cotton
Color
Any Color
Size
1400 x 720 mm
Weight
600 g
Custom Order Details
Individual Package
>1000 pcs
Custom Logo Printing
Yes
Individual Design Manufacturing
Yes