Magic zebra umbrella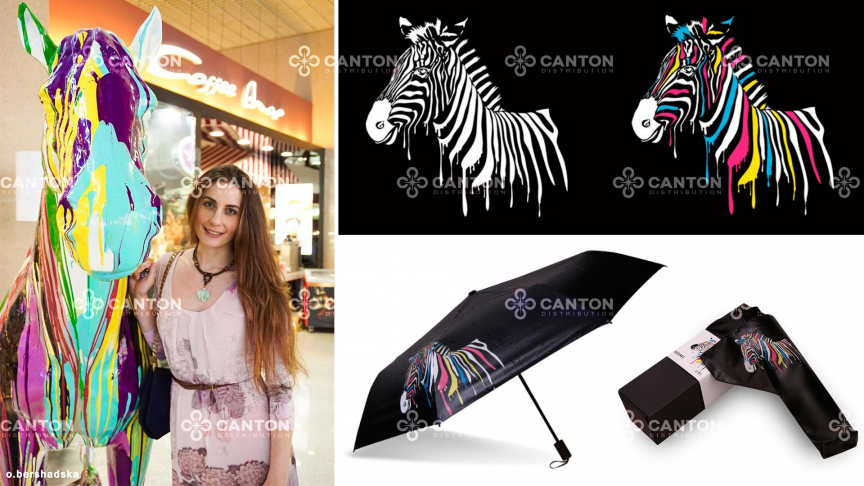 Water activated Zebra color changing 4 layer umbrella
Black color umbrella with outer PU Anti-UV coating with Zebra white paint color changing printing is one of the styles of changing colors umbrellas. During sunny day this umbrella will protect its owner from UV rays, zebra logo will remains pure white on black umbrella material color. When wet, zebra printing will magically turn into multi-color eye-catching unique stylish painted symbol.
There are lots of opportunities to make own logo or own image printing by custom requirements instead of zebra printed image. Your custom printed color-changing logo will remind your customers about your company in very kind manner.
Everything is up to you, your fantasy and the budget. We are here to make your bright ideas work for your image in efficient creative way. Order color-changing umbrellas.
Specifications of the Product
Material
Vinyl; Metal; Plastic
Color
Black
Size
240 x 50 mm
Diameter
100 cm
Custom Order Details
Individual Package
>1000 pcs
Custom Logo Printing
Yes
Individual Design Manufacturing
Yes