Magic blossom umbrella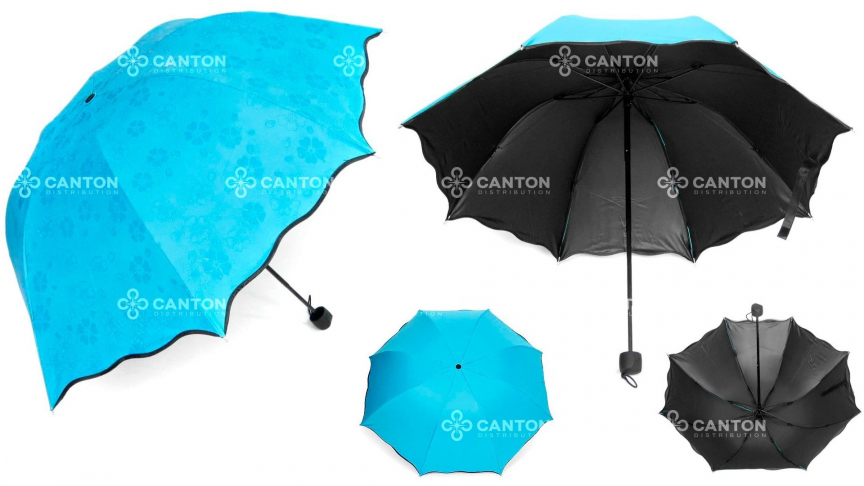 Water activated Blossom Magic Umbrella
The "blossom umbrella" as opposed to the color changing umbrella keeps its constant color. Only after material becomes wet, custom drawing appears on the fabric, carefully catching and gathering rain drops into magic 3D flowers and figures.
You can create a beautiful colorful umbrella that unobtrusively reminds your customers who made this umbrellas for them. In this case you can make the fabric pattern composed of your logo, inscriptions, slogans or drafts. More creative person can even print short the story printed on the umbrella. For example, one of the clients ordered to draw the faces of Saints to draw all people attention.
UPF 40+, T(UVA)<5%
Everything depends only up to your fantasy, and we are always glad to help you in the expression of your bright ideas.
Many standard colors are available to pick up from and order: green, rose, wine-red, orange, purple, violet, blue. As well as custom colors that can be made according to Pantone
Specifications of the Product
Material
Polyester; Metal; Plastic
Color
Any Color
Size
250 x 60 mm
Diameter
100 cm
Custom Order Details
Individual Package
>1000 pcs
Custom Logo Printing
Yes
Individual Design Manufacturing
Yes