Love snow globe on the wind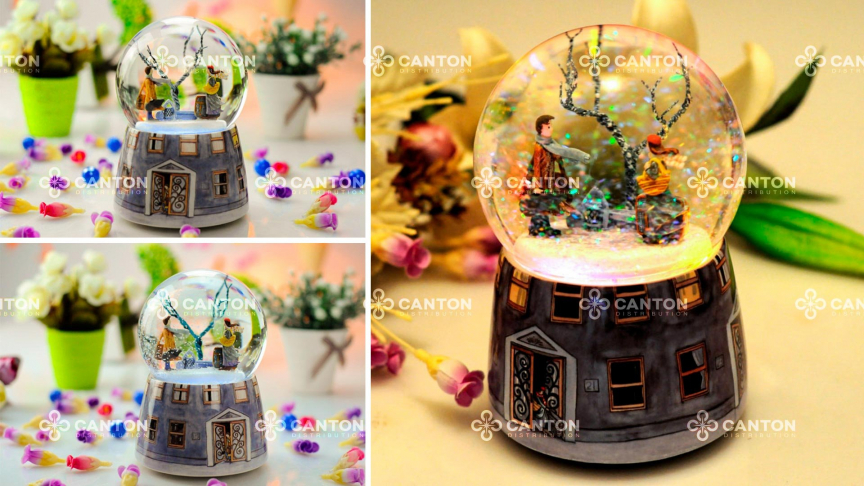 Love story snow globe with a couple standing on the wind
The life story in one small crystal ball! How much magic and warmness in this item. Just take a look and say, did they meet before or they want to break up, or maybe they meet after a long living apart? This winter evening, this scarf streaming in the wind, and eyes…Yes, this is must have item for all poetic, emotional persons! But thinking commercial, it's a best gift for Valentine's day, advertising item for new movie, computer game, etc.
Create your own idea of snow globe and we will produce it in the best way!
Buy these samples to check the quality of products from our factory, before making the bulk order!
Specifications of the Product
Material
Glass; Plastic; Resin
Color
Transparent
Size
150 x 100 x 100 mm
Weight
900 g
Custom Order Details
Individual Package
>1000 pcs
Custom Logo Printing
Yes
Individual Design Manufacturing
Yes