Inflatable pillow trip set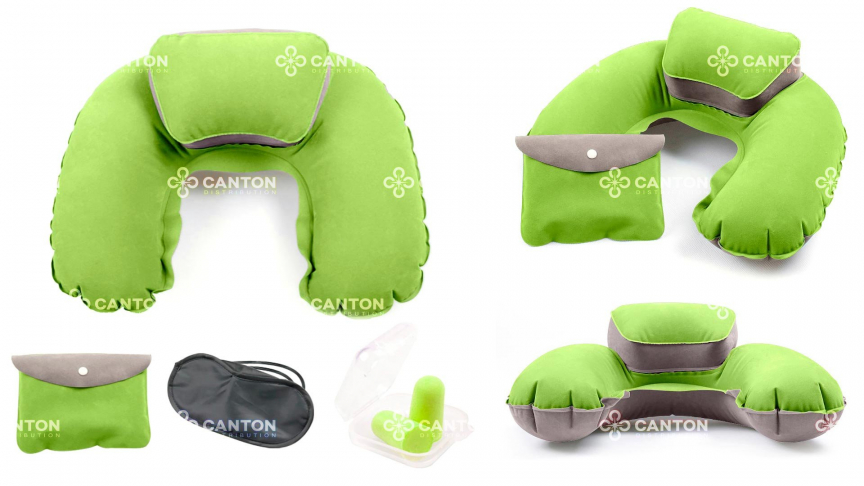 Sleeping kit for comfortable trip
This travel set includes: travel inflatable pillow, eyes mask, comfortable earplugs and the bag. You can choose from 4 different colors in stock, or customize this set by your individual design.
The travel pillow is made of ecology friendly materials which are safe for kids and adults. We also produce many other kinds of travel sets, supplement it with blankets, disposable napkins, earphones, lip balms, tooth brushes, combs, towels and other items depending on your needs.
If you would like to manufacture unique custom travel sets, you are always welcome to contact us in this case.
Specifications of the Product
Material
PVC
Color
Any Color
Weight
100 g
Custom Order Details
Individual Package
>1000 pcs
Custom Logo Printing
Yes
Individual Design Manufacturing
Yes