Stainless Steel Children thermos bottle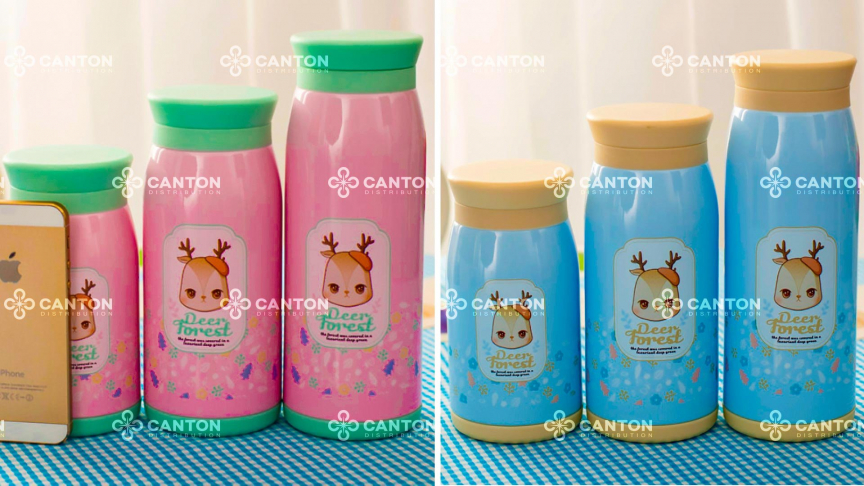 Stainless Steel thermo mug for children
The best item for all people who like to drink coffee or tea! This product will never leave you in the cold autumn day without a tasty drink. Have you ever felt the cold sitting in the university lecture hall? Or maybe at the office, in the winter time, when your body asks for a few sips of hot tea. I'm hurry to assure you, that all such troubles will be left behind if you have this compact thermo bottle.
We have 3 sizes: small size for pupils, middle for students and large for busy ladies!
For wholesale orders the color can be customized according to your needs and designs! In case you have great custom design need to be ordered, we are always online to help you produce it!
Specifications of the Product
Material
Stainless Steel (AISI 304); Food Plastic
Color
Multi Color
Size
70 x 205 mm
Weight
280 g
Capacity
500 ml
Custom Order Details
Individual Package
>1000 pcs
Custom Logo Printing
Yes
Individual Design Manufacturing
Yes