Epoxy badges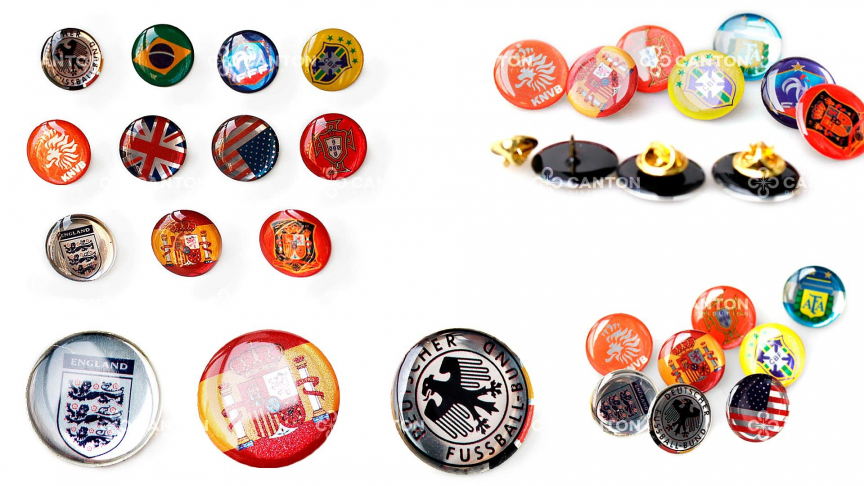 Metal badges with resin coating multicolor and plating
Advertising badges are widely used in our life. Starting from kindergarten and school, we wear badges in colleges ,universities, sport organizations, even government has its own badges, politics parties and public organizations order badges very often to repeated occasions.
Everybody everywhere need to wear badge as the symbol of well-defined identifications, the distinctive mark. In such circumstances, we produce a thousand of types of different promotional badges for various cases.
Olympic games, showbiz, festivals and many other events always supplied with bright and smooth badges made in China.
If you need a big quantity of badges made in short terms with a best quality, you should turn to the Canton Distribution Company!
Specifications of the Product
Material
Metal; Resin
Color
Any Color
Size
40 mm
Custom Order Details
Individual Package
>1000 pcs
Custom Logo Printing
Yes
Individual Design Manufacturing
Yes