Double wall Borosilicate glass "Wave Style"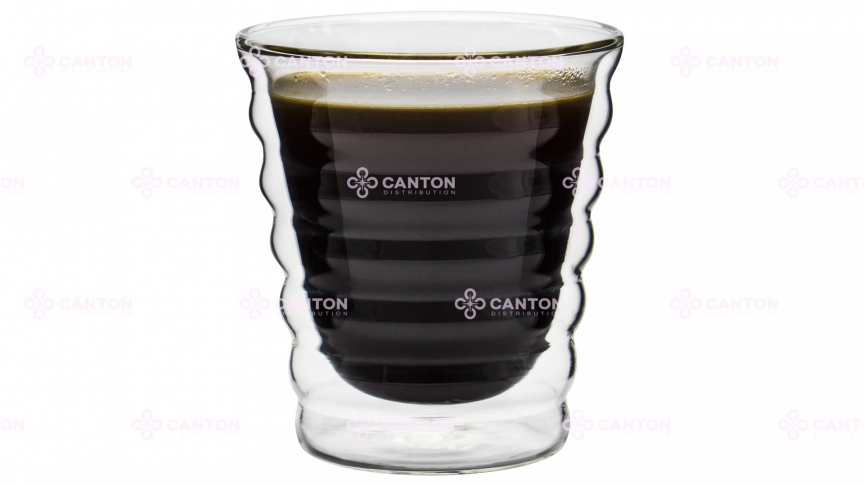 Borosilicate double wall glasses "wavy style"

One of the best and handy double wall glass style. Very comfy in hands, no skidding. Take a sip from any size of the glass: 90ml, 180ml, 300ml, 450ml, you'll feel comfortable rounded edge with the right designed inner and outer radius for good liquid flow without spilling.
In addition, take a look at the superiority of the boro glass:
This is the unique material that is used in precise laboratory equipment known for its durability, heat resistance and lightweight. It has very low coefficient of thermal expansion, which makes borosilicate glass much stronger than traditionally made glass.
Borosilicate glass has the ability to be exposed to two different temperatures at the same time from −20oC to +130oC (for safety reasons it is highly recommended that temperature difference does not exceed 150oC)
Every glass product you see in our catalog can be customized, branded or made by client's design.